solidarité Solidarity
À PROPOS DU CENTRE DE SOLIDARITE
Menelik Community Support s'engage à fournir un service spécialisé à tous les secteurs de la communauté locale dans les domaines de l'immigration, de la médiation, des conseils en matière de logement, des affaires familiales, etc. Notre service est gratuit, confidentiel, indépendant et impartial. Nous croyons en l'égalité pour tous.
MÊME DES PROBLÈMES QUE NOUS TRAITONS
Conseils sur votre droit de contester les décisions
Conseils en cas d'expulsion ou d'action d'huissier
Conseils sur ce que dit la loi et si elle a été appliquée correctement
Conseil et représentation auprès des appels ou des audiences judiciaires
Conseils en matière d'immigration
Si votre affaire est urgente et que vous avez besoin d'une représentation juridique, veuillez visiter notre bureau ou nous envoyer un courriel à : csn@menelikeducation.org
____________________________________
ABOUT THE SOLIDARITY CENTRE
Menelik Community Support is committed to providing a specialist service to all sectors of the local community in the area of Immigration, Mediation, Housing Advice, Family Matter and more. Our service is free, confidential, independent and impartial. We believe in equality for all.
SAME OF THE ISSUES WE DEAL WITH
Advice on your right to challenge decisions
Advice if you are facing eviction or bailiff action
Advice on what the law says and if it has been applied correctly
Advice and representation with Appeals or Court Hearings
Advice on Immigration matters
If you matter is urgent and you need legal representation, please visit our office or email us at: csn@menelikeducation.org
Adresse / Address:
5 Avenue Massamba, Q/Basoko – Z/Ngaliema
Ref: Hotel Diplomate /La Promenade
Kinshasa/RDC
TEMOIGNAGES / TESTIMONIES
MENELIK EDUCATION WORKING IN PARTNERSHIP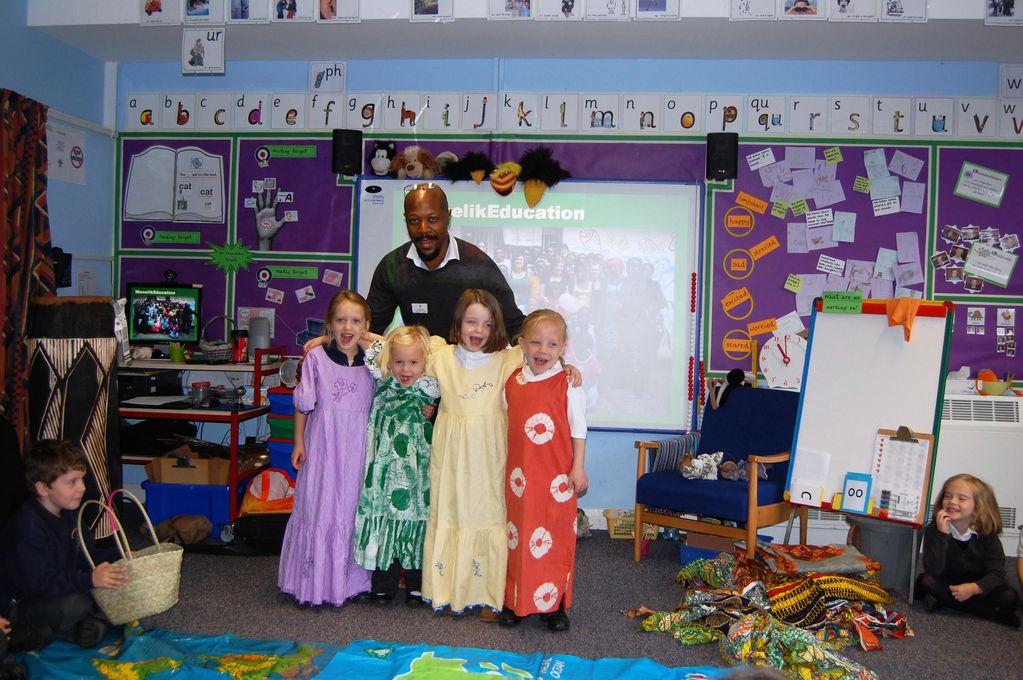 "Mr Menelik-Mfuni, I am really impressed to see how motivated you are and how ambitious your project is. Congratulations! The DRC needs such initiatives from its Diaspora. Please keep me informed about your activities and once again congratulations for your achievements".
H.E Mr Nzanga Mobutu
Vice-Prime Minister of the Democratic Republic of Congo 
"Dear Theodore and Jenny, A big thank you for Saturday night, everyone really enjoyed the evening. The food was delicious and we loved the dancing".
Rachel Thomas
St Neots Pro Ladies Group
"…Thanks for a lovely day. One of the children said it was her best day ever! ..."
 Jacqui Watkins
Head at Brampton Village Primary (Cambridgeshire)
"...The children really enjoyed the afternoon. Theodore was very friendly and the class found it very interesting..."
"...Theodore was well-prepared for the session. He had a good range of resources and an engaging manner. The children particularly liked the drumming and the wiggle dance!..."
Brampton Village Primary (Cambridgeshire)
"Dear Theo, I'm just writing to thank you so much for hosting such a wonderful evening on Saturday and for helping us so much with the screenings in the daytime.  It was such a pleasure to partner with you this year and I think that despite the minor technical hitches the whole event was such a success and very much appreciated by our audiences.  We all had so much fun at the party and learned a few new moves along the way!  It was such a fantastic way to celebrate the end of the Festival so thank you so much for all your hard work, effort and enthusiasm!..."
Paula Beegan
General Manager
Cambridge Film Trust
"Dear Theodore, I just wanted to add my voice to the chorus to say another HUGE thank you to you for partnering with us this year. This partnership was one of the most exciting things about the festival for all of us this year and we are really looking forward to continuing to work with you and Menelik Education and Music in the future…"
Lindiwe Dovey
Director
Cambridge African Film Festival
Theodore Menelik-Mfuni from Menelik Education has partnered recently with the Harambee Centre for Development and Enviornment Education through his role as a Global Voices volunteer. This voluntary programme aims to raise awareness of cultural diversity in schools in the Eastern region and break down some of the stereotypes that exist about other cultures through critical-thinking and participatory activities.
Theodore has contributed to conference days in schools focusing on cultural diversity by running interactive and informative workshops on the Democratic Republic of Congo. He brings this African country alive through a quiz and slides that set the country in context within the African continent. Students learn about its recent history and some of the less-well known positive aspects of its culture. They can also hear about Menelik Education's work on extending the school in Kinshasa and potential partnerships between their school and this one.
Both organisations recognise the mutual benefit of working together and look forward to opportunities for future collaboration.
Jane Carpenter
Harambee Centre Development Education Programme Coordinator
"...Menelik Education is a remarkable and very unique organisation, with incredible, vital vision. On our trip we spent all our time with Congolese people, slept on their floors, ate their delicious food, and played football and danced together everywhere! They looked after us very well. We stayed in the compound of Mama Jacqui, the mother of the organisation's founder. The people living there are from all walks of life; there are around 100 people there, of all ages, and many of them have experienced great hardship and suffering in the course of DRC's brutal conflicts. It was a real privilege to become friends with them, we had a fantastic time and we miss them a lot. When we were there we helped with sports and arts activities with the kids and young people in the compound, teaching English (and learning some Lingala – Mbote!! Nzolo!!), redecorating dilapidated schools, clearing out and decorating what has now become a Resources Centre, with internet facilities etc and which is also going to have a bar and café run by local people. Other things achieved after we left included teacher training and some massive football tournaments! There is so much more we feel can be achieved, now we are all more aware of things there. Oh but we had A LOT of fun!!!!!!!!!!!! It is difficult to express what an impact this sort of thing has on a community. Nobody goes to DRC. It felt very weird that even our going to a bar could mean that it then becomes 'the' place to go to. At the heart of Menelik Education is the principle that help should be supporting, not imposing outside 'help'. DRC is thought to be the only country in the world UNdeveloping. The things Menelik Education does is partly about achieving specific goals, and partly about showing people that things can change for the better, and that they themselves can make those changes. So! A new student group!! We want to involve YOU in the whole process of being involved with Menelik Education: fundraising, raising awareness of what DRC has to offer, and its problems, and volunteering in Kinshasa. We have looooooads of crazy ideas for it!!! And welcome all ideas from anyone else! Summer 2010. We are returning to DRC, and this time will be taking more responsibility for co-ordinating volunteers and the projects they'll be involved with. We had SUCH a fantastic time, and feel tied to the people we lived with and met. We feel that Menelik Education has potential to accomplish so much more, and we want to help that by expanding its reach in UK. If you want to get involved, GET IN TOUCH!!!!!!!!! We are Very. Very. Very. Excited. And think this project could go far. Fundraising, awareness, volunteering: We Want You! Rosie and Laura xxx..."
Rosie and laura
Birmingham University MenelikEducation volunteers
http://www.facebook.com/group.php?gid=334692420483
 Articles in RDC local press
http://www.lepotentiel.com//afficher_article.php?id_edition=&id_article=78095
http://www.lepotentiel.com//////afficher_article_archive.php?id_article=84056&id_edition=4741&yearID=2009&monthID=07&dayID=27
VOLONTARIAT / VOLUNTEERING
Le réseautage Menelik Education de volontarianisme est un type de réseautage où nous nous connectons avec des personnes différentes de nous pour grandir et apprendre. Ces différences peuvent inclure la nationalité, l'héritage, l'âge, les intérêts, la personnalité et à peu près toute autre caractéristique qui pourrait influencer qui nous sommes et ce que nous faisons. L'acte de réseautage Menelik Education a un effet d'entraînement au-delà des personnes qui s'y engagent en apportant un plus grand niveau de compréhension les uns des autres dans nos communautés.
Dans le réseautage professionnel, il est bien entendu que ceux avec qui nous nous connectons moins souvent ont les informations les plus récentes et les plus précieuses à nous offrir. Dans un monde où la connaissance est synonyme de pouvoir, nous pensons que le réseautage Menelik Education, tout comme l'exercice, est une habitude que la plupart des gens voudront adopter, car ceux qui sont différents de nous ont des perspectives uniques qui peuvent nous aider à favoriser une meilleure compréhension du monde.
Les compétences sociales que nous développons grâce au réseautage Menelik Education sont les mêmes compétences que nous devons avoir si nous voulons travailler ensemble pour résoudre certains des problèmes les plus importants du monde. Le simple fait de créer ces liens entre les cultures et les générations a un effet puissant sur le renforcement de l'empathie et de l'esprit de collaboration.
L'ONG Menelik Education facilite le réseautage culturel. Nous le présentons comme une nouvelle façon pour les gens de faire du bénévolat en apprenant les uns des autres, en s'autonomisant et en améliorant le monde d'une manière jamais vue auparavant.
Postulez dès aujourd'hui pour commencer !
Faites du bénévolat aujourd'hui avec nous
volunteer@menelikeducation.org
____________________________________________
Menelik Education Volunteerism Networking is a type of networking where we connect with people different from ourselves to grow and learn. These differences can include nationality, heritage, age, interests, personality, and just about any other characteristic that might influence who we are and what we do. The Menelik Education act of networking has a ripple effect beyond the people who engage in it by bringing a greater level of understanding for each other in our communities.
In professional networking, of course, those with whom we connect less often have the most up-to-date and valuable information to offer us. In a world where knowledge equals power, we believe that Menelik Education networking, like exercise, is a habit most people will want to adopt, because those who are different from us have unique perspectives that can help foster a better understanding of the world.
The social skills we develop through Menelik Education networking are the same skills we must have if we are to work together to solve some of the world's most important problems. The simple act of creating these links between cultures and generations has a powerful effect in strengthening empathy and the spirit of collaboration.
The NGO Menelik Education facilitates cultural networking. We present it as a new way for people to volunteer by learning from each other, empowering themselves and improving the world in ways never seen before.
Apply today to get started!
Volunteer with us today
volunteer@menelikeducation.org